About the Author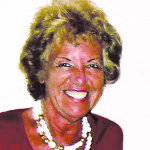 Ada Nicolescu was born in Bucharest, Romania, where she witnessed life through the 1930s, World War II and Stalin's Communism. She is a graduate of Bucharest's Carol Davila University of Medicine. In 1961, she emigrated to Paris, France, arriving in October in New York. In addition to her medical degree, Dr. Nicolescu earned a MA in art history from New York University's Institute of Fine Arts. A member of the Medical Society of the State of New York and the American Psychiatric Association, she is currently a psychiatrist in private practice in Manhattan, at work on a new novel. She is married to Dr. Lawrence Le Shan.
Background:
Growing up in Bucharest in the mid 1930s, Ada Nicolescu was a first-hand witness to how everyday life in Romania was changing as well as to the persecution people endured under the Fascists during World War II, and again, after the war, under Communism.
"Despite difficulties, I was able to finish medical school," she said. "I had wanted to become a psychiatrist, but in the years after the war, there were all kinds of epidemics—typhus, typhoid fever, scarlet fever, polio, rabies. Psychiatry was not a priority. You could not go into private practice. Everything was controlled by the state. When you finished medical school, you became an employee of the state."
As a result, Nicolescu ended up doing research on rabies at the research institute in Bucharest.
At the same time, she had long been interested in writing. One of her poems about love was published at the height of Stalinism in a Romanian literary magazine, Contemporanul (The Contemporary). "The poem was read at lunch time on the radio, proclaiming that 'the author was a cosmopolitan, intellectual enemy of the people,'" Nicolescu noted, "subversive, anti proletarian, anti socialist!"  She was soon fired.
It was time to plan to leave.